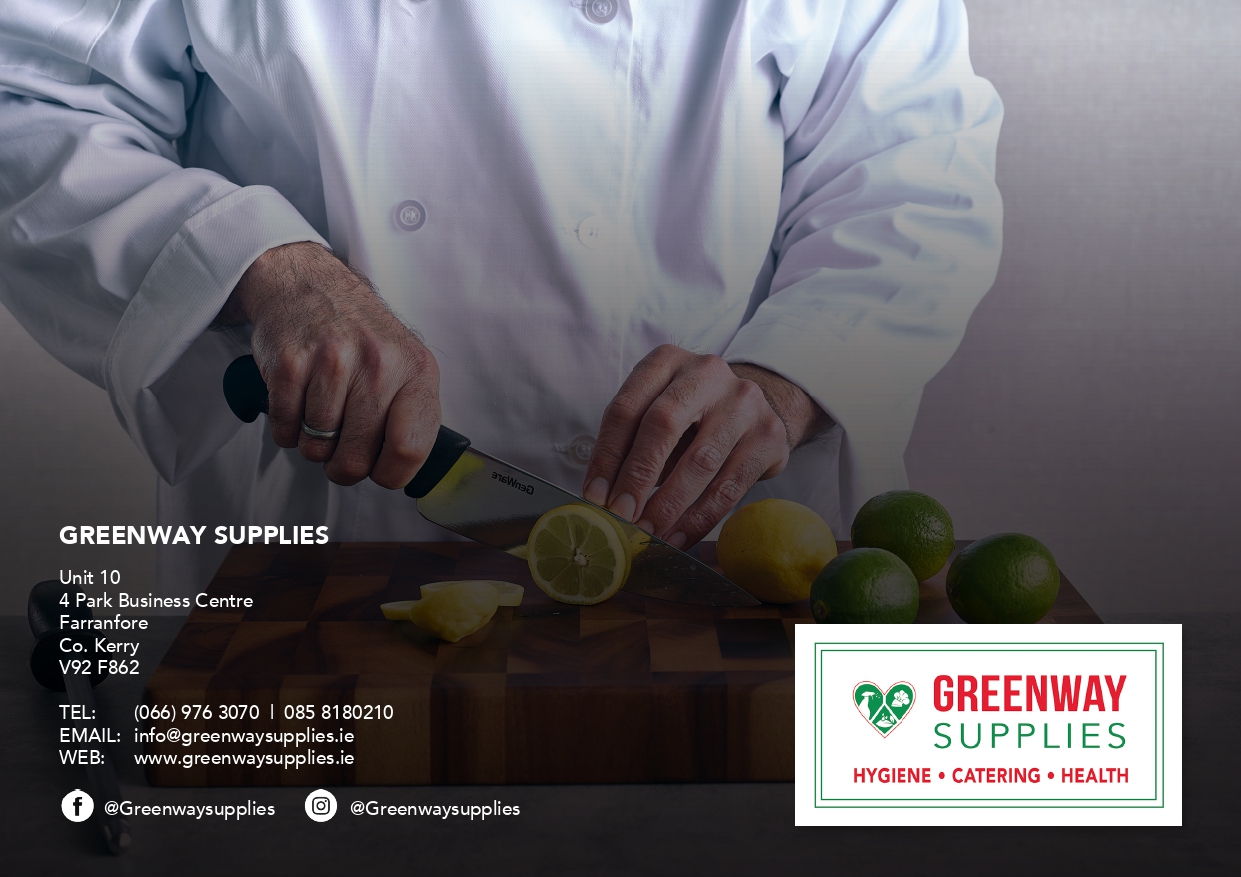 CATERING SUPPLIES FARRANFORE GREENWAY KERRY
Since 1965, Nevilles have provided tableware and light catering equipment to the hospitality industry. As a family owned and managed business, Greenway Supplies are delighted to be a distributor for Nevilles in Ireland.
Just like Nevilles, Greenway Supplies places great value upon developing strong working relationships with our customers. Through our committed staff and the GenWare product range, We are dedicated to supporting the growth and progress of our customers and to create a positive business experience.
Our team also recognises the significance of delivering not only quality, fit for purpose products but also a unique, personal customer service experience. Our aim is to strive for continuous improvement and consistently go the extra mile for our customers.