A Chef's Best Friend in Kerry
Running a successful restaurant, bar, café, or hotel requires the right tools and equipment to ensure smooth operations and exceptional culinary experiences. As a chef, I understand the importance of having reliable catering supplies and kitchen equipment that are of the highest quality. That's why I am thrilled to share my personal experience with Greenway Catering Supplies in Kerry, Ireland. With their extensive range of over 10,000 products, exceptional industry expertise, and reliable delivery service, Greenway Catering Supplies has become my go-to supplier for all my culinary needs.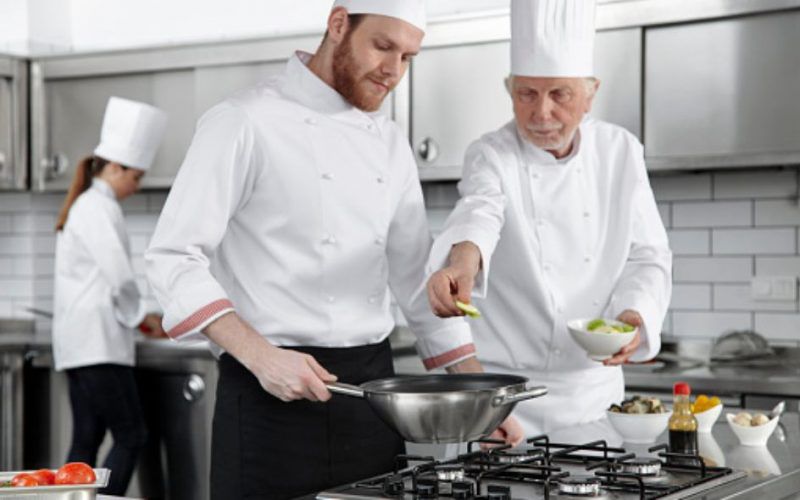 One of the most remarkable aspects of Greenway Catering Supplies is their vast selection of catering products available online. Whether you're a trade professional or a member of the public, you can easily find everything you need to keep your business running smoothly. From the latest catering appliances and kitchen equipment to catering disposables and cleaning supplies, Greenway has it all. Their commitment to providing commercial-grade products from leading hospitality brands ensures that chefs like me have access to the best tools in the industry.
When it comes to investing in catering supplies and kitchen equipment, quality is paramount. Greenway Catering Supplies understands this and takes pride in offering only the highest quality products. As a chef, I rely on their professional cookware, chef knives, commercial crockery, and chef clothing to deliver exceptional culinary experiences to my guests. The durability and performance of their products have surpassed my expectations, allowing me to work with confidence and efficiency in the kitchen.
With years of serving the catering and hospitality industry, Greenway Catering Supplies has accumulated a wealth of experience and expertise. They understand the unique challenges that chefs and business owners face, and their extensive knowledge is reflected in the products they offer. Whether you need advice on selecting the perfect equipment for your establishment or guidance on optimizing your kitchen layout, their friendly and knowledgeable staff are always ready to assist you. Greenway truly goes the extra mile to ensure their customers' success.
In addition to their exceptional product range and expertise, Greenway Catering Supplies also offers competitive pricing. As a chef, I appreciate their commitment to providing value for money without compromising on quality. Furthermore, their next-day delivery service is a game-changer. When I urgently need to replenish supplies or replace equipment, I can rely on Greenway to have my order delivered promptly, allowing me to get back to what I do best: creating memorable culinary experiences for my guests.
For chefs and hospitality professionals in Kerry, Greenway Catering Supplies is a trusted partner that consistently delivers on quality, selection, and convenience. Their extensive range of catering supplies and kitchen equipment, combined with their industry expertise, competitive pricing, and efficient delivery service, make them an indispensable resource for any culinary establishment. With Greenway Catering Supplies, you can focus on perfecting your craft and creating unforgettable dining experiences while knowing that your back-of-house and front-of-house needs are taken care of by the best in the business.