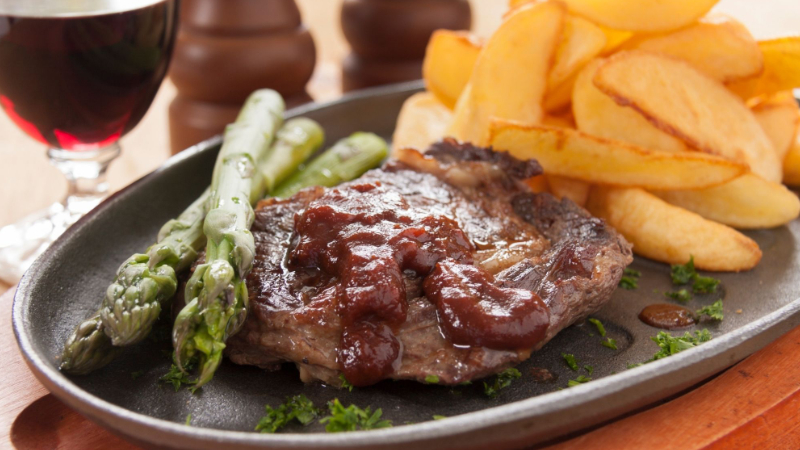 Killarney: Nestled in the heart of the county, Killarney boasts a thriving food scene. From the upscale dining experience at The Lake Room to the cozy and authentic flavors at Treyvaud's, you'll find a diverse range of options to satisfy your taste buds.
Dingle: This picturesque fishing town is a food lover's paradise. The Chart House offers a delectable fusion of international cuisines, while The Fishbox  serves the freshest seafood straight from the Atlantic.
Tralee: Home to the famous Rose of Tralee festival, this town has its share of excellent dining spots. The Cassidy's is known for its mouthwatering food, while Bella Bia offers delicious Italian fare.
Kenmare: With its charming streets and gourmet restaurants, Kenmare is a culinary gem. The Lime Tree showcases locally sourced ingredients, while Mulcahy's, a family-run establishment, offers traditional Irish dishes with a modern twist.
Greenway Catering Supplies: Nourishing Kerry's Culinary Scene
Behind every successful restaurant in Kerry, there's a reliable partner that plays a pivotal role in ensuring the smooth operation of their kitchen. Greenway Catering Supplies is one such partner. Here's why their service is indispensable to the local restaurant industry:
Quality Products: Greenway Catering Supplies offers a wide range of high-quality kitchen equipment, utensils, and supplies. From state-of-the-art ovens to professional-grade cookware, they ensure that Kerry's chefs have access to the best tools of their trade.
Reliable Delivery: The restaurant business demands punctuality and precision. Greenway Catering Supplies understands this well and provides reliable delivery services, ensuring that restaurants have what they need, when they need it.
Eco-Friendly Approach: Kerry is known for its lush green landscapes, and the community values sustainability. Greenway Catering Supplies shares these values, offering eco-friendly products and solutions that help restaurants reduce their environmental footprint.
Exceptional Customer Service: The restaurant industry can be demanding, and chefs need suppliers they can rely on. Greenway Catering Supplies prides itself on exceptional customer service, ensuring that the needs of the local restaurants are met with a personal touch.
Custom Solutions: Not every restaurant is the same, and Greenway Catering Supplies understands this. They work closely with restaurant owners to provide customized solutions, helping them find the best products for their specific needs.
Conclusion
Kerry's restaurant industry is a thriving blend of traditional Irish cuisine and modern culinary innovation, served amidst breathtaking landscapes and charming towns. The success of these restaurants is greatly enhanced by partners like Greenway Catering Supplies, who ensure that the kitchens are well-equipped, and the chefs have access to the best tools to create mouthwatering dishes.
So, the next time you savor a delightful meal in Kerry, remember that it's not just the skill of the chefs but also the support of suppliers like Greenway Catering Supplies that contributes to the unforgettable dining experiences that this county has to offer. Cheers to the culinary wonders of Kerry!