Glassware Options Pubs & Restaurants 
Setting up or revamping a new bar or restaurant can be a daunting yet rewarding challenge for business owners. There are many diverse glassware options available in Ireland, and a wide number of Irish glassware suppliers are seeking to expand their glass ranges every year. While the readily available supply of drinking glasses has many positive benefits, choosing your glassware can become an overwhelming process very quickly. On one hand, the cost of glassware is often at the forefront of restaurant and bar managers' minds, but it's also important to understand that your glassware sets the tone for the type of establishment that you're trying to present to your customers. Perception can be everything when you're trying to persuade potential customers that you're a modern business worthy of their custom, and in an era of COVID-19 it's become even more important to present a clean image. The days of serving pints in old stained Guinness glasses are well and truly behind us
.Greenway Catering Supplies have an impressive selection of everything from drinking glasses and pint glasses to premium wine glasses and whiskey glasses. Not to mention the vast range of carafes and glass jugs that we supply to the hospitality industry all across Ireland. It only takes a brief visit to our Showroom in Farranfore to see the large scope of glassware ranges that are available to the modern buyer.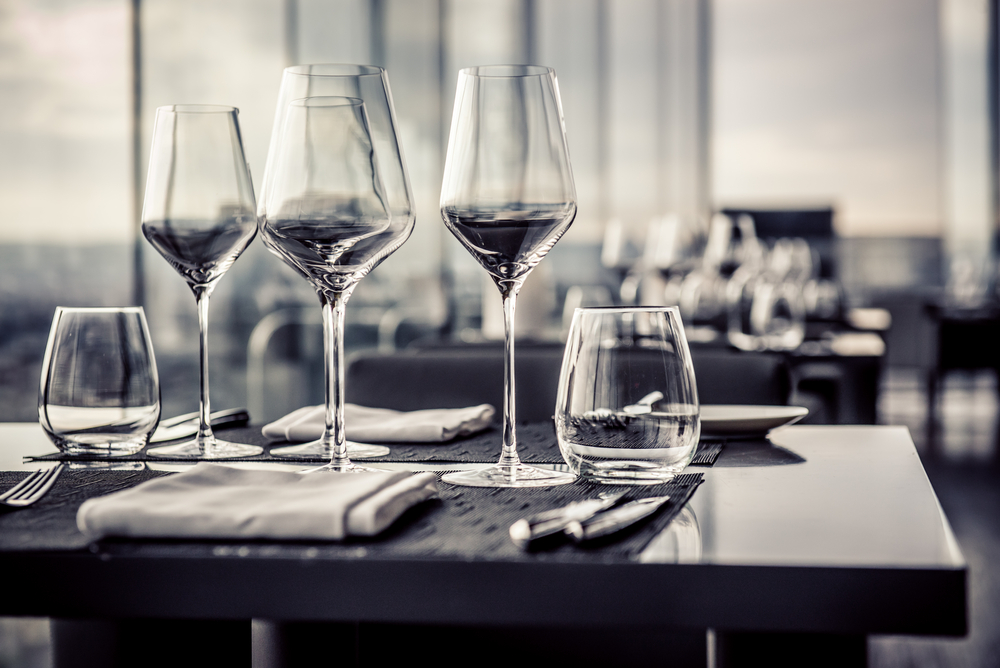 Restaurant Glasses
When it comes to serving standard drinks such as water, soft drinks & juice, the industry-standard glassware types include highball glasses & tumbler glasses. These types of glasses are useful for non-alcoholic drinks but also tend to be commonly used for vodka mixers and whiskeys. One of the most popular highball glasses we provide to Irish bars is the Hi-Ball glass. This tall glass is typical to restaurant goers and provides a classy solution for everything from soft drinks to vodka. Its close cousin, the Side Hiball 13oz, is a shorter option that could be more commonly referred to as the 'standard drinking glass that you would find in most restaurants. Sold in packs of 12, the Side highball 13oz glass is a cost-effective solution favoured by many Irish restaurants and bars. Both options are machine washable and have a heavy ice weight to maintain their durability. The versatility of the glass makes it helpful in serving children's drinks while also allowing it to double as a glassware choice for smaller portioned alcoholic spirits. It's cost-effectiveness is also an important factor for its wide popularity and usage. 
Pint Glasses & Guinness Glasses
Unsurprisingly, there is quite a high standard in the Irish Bar and Restaurant landscape when it comes to choosing pint glasses. Tulip pint glasses have long been the leader in popularity when serving beer or cider in the hospitality industry. . If you're remotely unsure of which pint glasses to use, or if you're new to the bar trade, then trust us, you really can't go wrong with our standard Tulip Pint Glasses. The Tulip Pint Glasses come in a pack size of 48 Glasses. The glass is produced by leading glassware manufacturer Pasabahce, which ensures that the quality is both consistent and long-lasting.
Another cost-effective pint glass that has held its popularity is our Nonic pint glasses. The glass has remained a staple of bars due to its slick shape and slightly curved middle, which allows better gripping of the glass that can help to reduce breakages. Both the nonic pint glasses and tulip pint glasses come in two options: CE or Nucleated. Nucleated glasses have etched markings on the bottom of the glass that assists in the release of the beer's bubbles and helps to create a beautiful head. In contrast, CE is an etching that tells the user that the glass complies with EU standards for pint glasses.
Of course, no bar is complete without maintaining a plentiful supply of Guinness glasses. In recent years the iconic Guinness glass has had a modern overhaul. This has resulted in a more sophisticated glass with an altered shape that tries to produce a better head than the classic Guinness tulip glass that many of us grew up seeing in Irish bars. We provide both the Classic Guinness Glass and the New Guinness Glass version. Both of these products are 20oz tulip glasses, but to further cater to an ever more diversifying drinks market, we also offer a smaller 10oz New Guinness Glass for portion-conscious beer drinkers.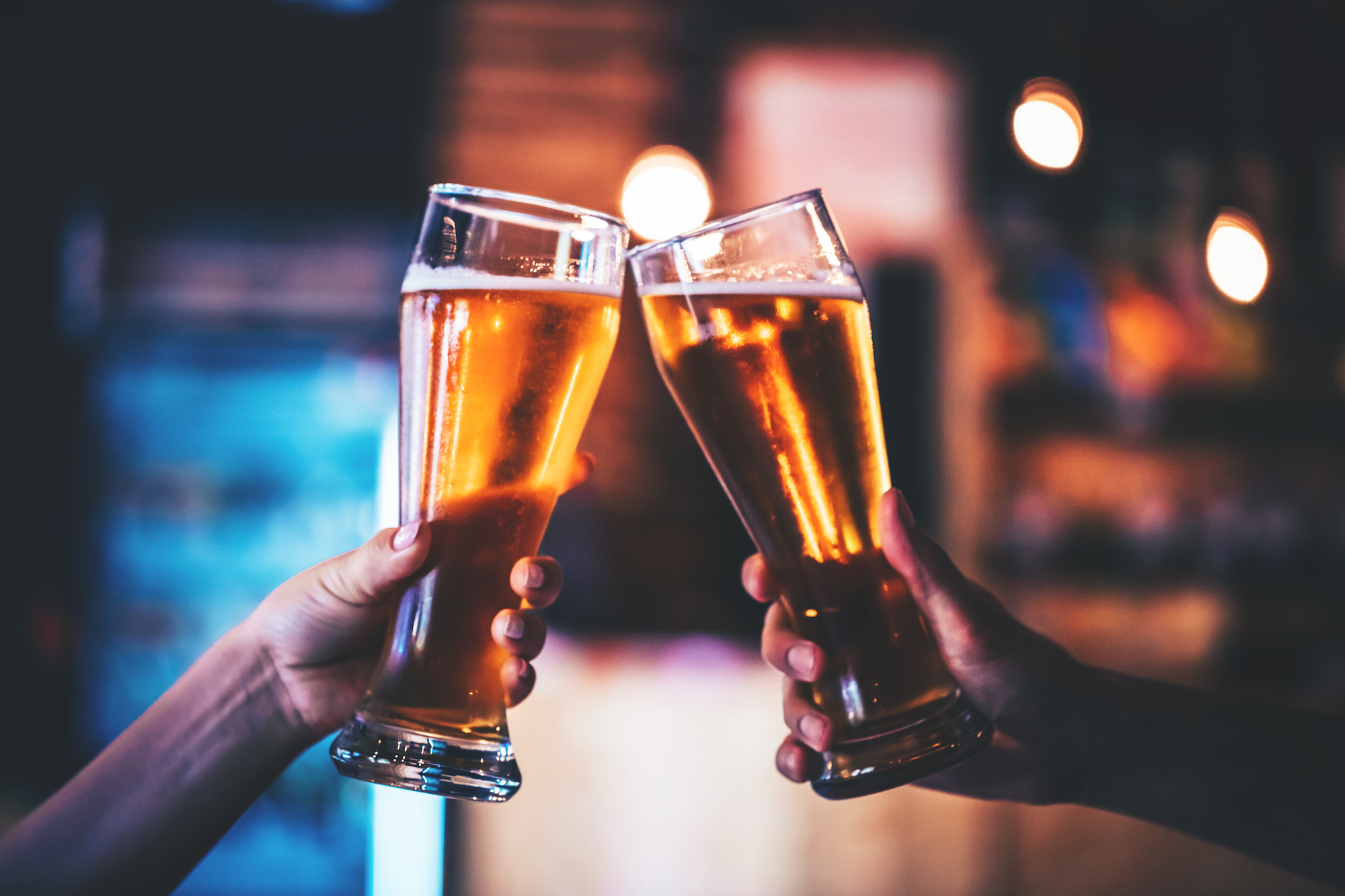 Wine Glasses
When it comes to wine glasses the Cabernet Tulip Wine Glass reigns supreme and has been one of the most common restaurant glasses used for most varieties of wine. You will have most likely seen this wine glass used time and time again in any restaurant you've frequented, and for good reason, it really is the original and the best in class. It's sleek and elegant appearance makes it useful for anything from fine-dining to buffet presentations. However, if you're looking for even more sophistication then we would highly recommend Curvee Wine Glasses. Available in a selection of different sizes, the Curvee wine glass range supplies the strength and clean feeling that the cabernet tulip delivers, but the angular vessels of its curved bowl help to trap the wines aroma within the glass, amplifying the taste and richness of the wine contained within it. One of our best sellers, Curvee wine glasses never fail to impress and are very reasonably priced. . Throughout Ireland the Imperial champagne flute is another staple in Irish bars and restaurants, and it's easy to see why, visually the glass is stunning. What you get with this glass is the high end appearance of our premium champagne glasses, but at a much lower price. In particular, banqueting event organiser's are often see using these champagne glasses due to their affordability and overall durability.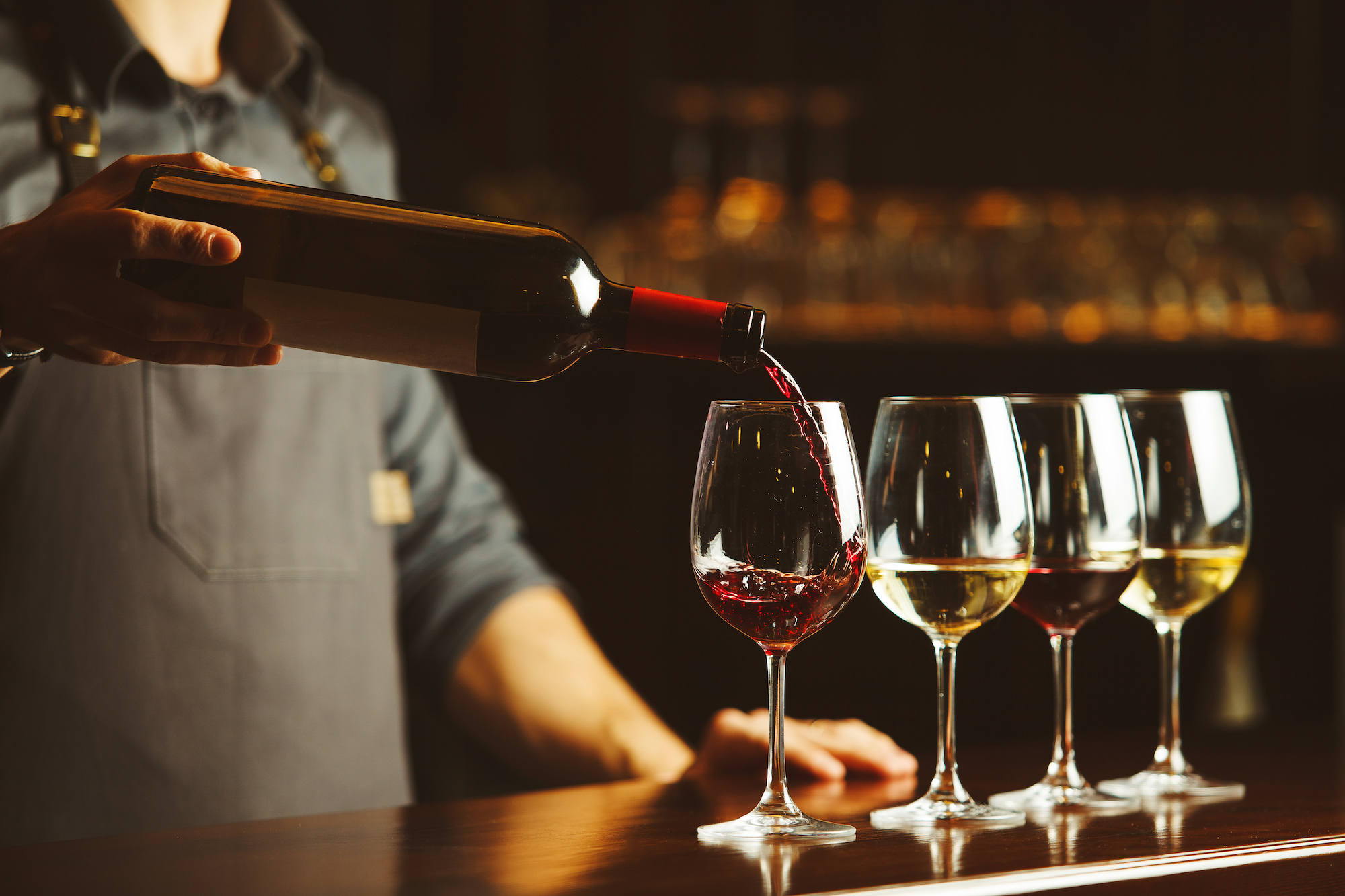 Whiskey Glasses
We've always been of the opinion that whiskey glasses should first and foremost have two dominant attributes: strength & style. The Imperial 10.5oz Whiskey Glass comes in a pack of 12 and has both characteristics in spades. Its stylish curved edges set it apart from standard hi-ball tumblers and have made it a mainstay on bar counters and tabletops. Its versatility also means that it often gets used for other drinks including soft drinks and mineral water. One of the most cost-effective whiskey glasses on the market, the imperial glass provides affordability and high-end appearance without compromising style.
 While whiskey glasses are generally thought of as short and straight glasses, the Ciao 8.50oz whiskey glass stands out in the best possible way due to its beautiful raised stem. We may be biased, but there's certainly a reason that the glass has become one of our best-selling whiskey glasses since its introduction into our glassware collection. It's unlikely you'll find whiskey glasses that can beat the price of the Ciao glass without sacrificing the cool and stylish shape and build.
Carafes & Glass Jugs
One of the best ways to encourage customers to order more than just one customary bottle of wine is to implement the usage of a good quality carafe. The standard carafes have long been associated with fine dining restaurants, but in modern times it's become an essential item at most restaurants and hotel breakfast buffets. Carafes have a reinforced rim that makes it ideal for serving house wines while also being just as useful for pouring table water. Suitable for commercial dishwashing, the Glass Carafes have strong durability that often makes them an industry favourite for use in buffet presentations.