Attention Local Hospitality Businesses, Bars, Restaurants, and Hotels!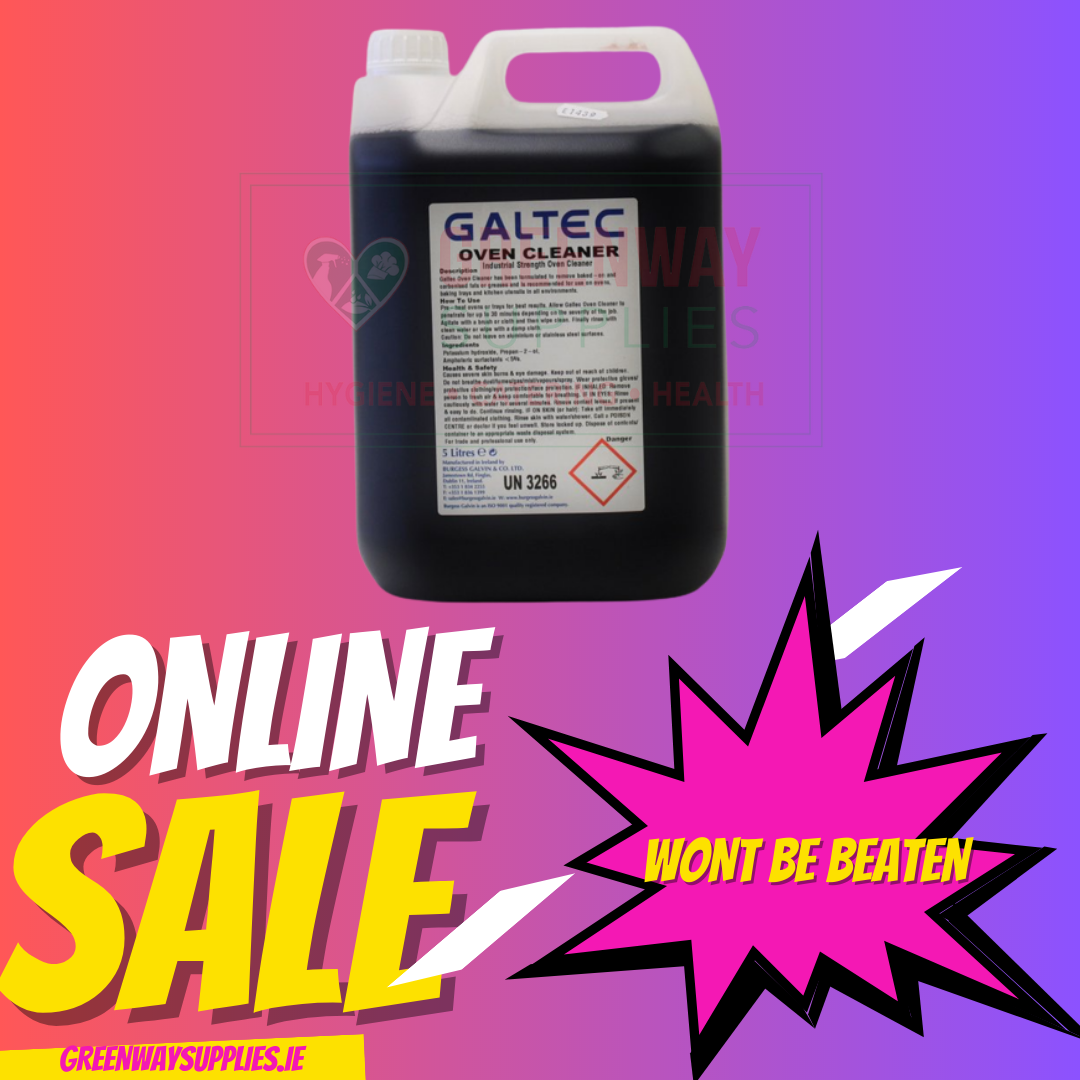 Are you in search of a reliable and effective solution to keep your ovens, baking trays, and kitchen utensils spotlessly clean? Look no further than Galtec Oven Cleaner, specifically designed to meet the needs of your industry!
Galtec Oven Cleaner is the go-to choice for local businesses like yours, offering a remarkable 4 x 5-liter bottles at the best price possible. With a Kerry local touch, you can trust in the quality and effectiveness of our product, ensuring your kitchen stays in top shape while keeping your budget intact.
We understand the demanding nature of the hospitality industry, where time is of the essence. That's why Galtec Oven Cleaner has been meticulously formulated to tackle the toughest challenges, effortlessly removing baked-on and carbonized fats and greases. Say goodbye to labor-intensive scrubbing and hello to more efficient cleaning processes!
Picture your kitchen shining with cleanliness and professionalism. Galtec Oven Cleaner's powerful formula cuts through stubborn grease, leaving your ovens and kitchen equipment looking pristine and smelling fresh. Say farewell to unsightly residue and unpleasant odors that can affect your customers' experience.
Please note that Galtec Oven Cleaner is not suitable for surfaces low in resistance to potassium hydroxide, such as aluminum or galvanized steel. However, for all other surfaces commonly found in hospitality settings, you can rely on Galtec's unparalleled cleaning power.
Don't miss out on this exclusive offer! Elevate the cleanliness standards of your business with Galtec Oven Cleaner. Order now and experience the difference it can make in maintaining a hygienic and professional kitchen environment
**ORDER HERE***