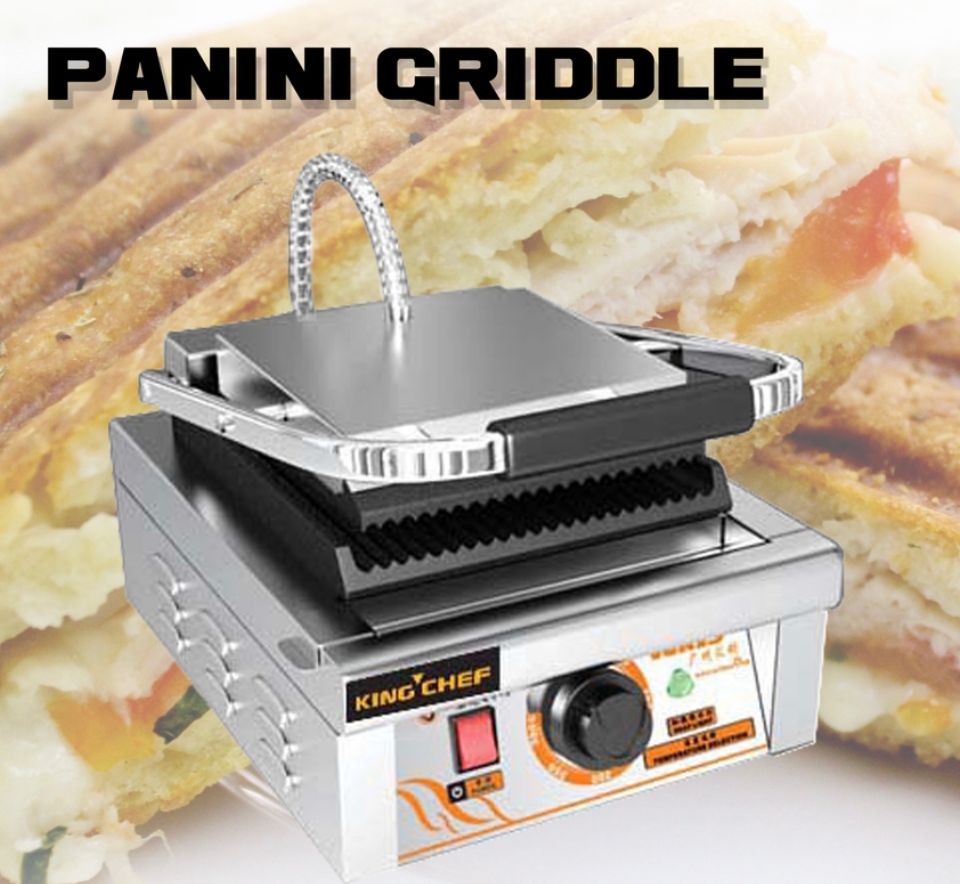 A (commonly called a panini press or panini maker) is a powerful professional appliance which uses a combination of heated plates and pressure to cook food quickly. Available in single or double plate versions, these are highly versatile machines and are perfect for use in restaurants, takeaways, kiosks, cafés and more. Contact grills work by using powerful elements to heat up cooking plates.
Many contact grills look very similar. However, some may have features which could be very useful in your day-to-day kitchen:
: contact grills are available in a wide variety of power outputs and most don't need hardwiring. As always, the more powerful a grill is, the faster it should heat up and cook food. Some of the most powerful contact grills may require two separate 13 amp plug connections.
: although you can purchase separate countdown timers, contact grills with built-in timers can be particularly useful to reduce waste, ensuring a uniform finish every time.
: as floating plates sit "naturally" on the food, you're far more likely to get a consistent cook. Contact grills with standard hinges can sometimes squash uneven food or leave areas overcooked.
: most contact grills have an area where grease and fat are channelled away from the food. Consider how you would empty and clean this after service.
: it's useful to save energy and running costs where possible. Contact grills with energy saving modes are perfect for quieter hours when you don't want to power down the grill completely.
For more detailed information on different types of contact grills, as well as different kinds of contact grill plates, check out our :